Broken radio equipment?
You can ship equipment, if you do not want to drive!
(You will be responsible for shipping cost!)

Please contact Vlado, N3CZ, before shipping.

WQ4C
.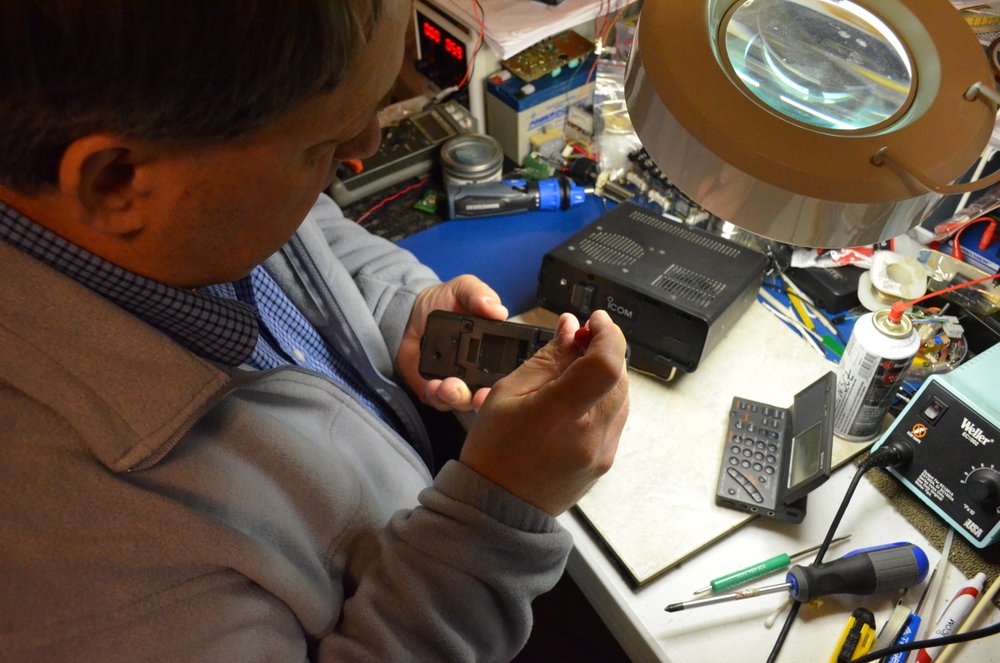 I am Vlado Karamitrov (amateur radio callsign, N3CZ) and I am a professional radio electronics engineer.
I am located in Asheville, North Carolina, USA.
By profession, I work on a wide array of two-way communications systems for a prominent innovator in the world of mobile communications.
I manage a team of support staff and we pride ourselves on the best customer service in the industry.
In the past I have been involved with component level repair and maintenance of a wide variety of analog and digital radio communications equipment and systems, for commercial, marine, avionics and amateur radio.
At home, I'm an avid amateur radio DXer and currently spend time building original, home-brew transceivers.
I also love repairing ailing electronics in my spare time.
I love a good challenge…!
I do repairs to solid state equipment receivers and HF transceivers.
I no longer work on amplifiers and tuners.
PC board level repairs, quick turn around and reasonable pricing.
Located in South Asheville, NC close to Airport Rd.
I have done a lot of local repairs (TN, VA, SC and NC) as well as from all over the country.
Ham Radio Repair – Vlado Karamitrov